With car sharing, recycling, solar energy, and sustainability in the news, we may be tempted to think of "green" as a modern movement—a response to the grim environmental realities of a post-industrial culture. But, in reality, "green" ideas have influenced city planning for a surprisingly long time.
In this three-week program led by Robert F. Young, you'll examine the past, present, and future of the ecological city and the technological and social forces that continue to shape it.
You'll also explore:
alternative transportation,
renewable energy,
green infrastructure,
recycling and resource management, and
sustainable economics
as ways to create an ecologically sound and socially just urban society.
During the first part of the program, you'll discuss the history of environmental city development in the western planning tradition. You'll focus on the classic period as well as nineteenth-century garden city planning, and you'll look at early efforts to establish solar design, mass transit, and green infrastructure.
In the second part of the program, you'll review present-day efforts to apply these approaches in the face of modern metropolitan challenges. You'll study specific cases within the theoretical context and the political struggles that frame them.
Throughout, you'll keep a journal in which you'll reflect on the daily reading assignments. You're encouraged to bring creativity, critique, relevant personal experiences, poetry, art, prose, drawings, and more to these entries.
Student comprehension of course material will also be tested through mid-term and final exams.
In the news
Summer course maps history, future of green cities, Cornell Chronicle, July 25, 2016
Read about the life-changing impact this class had on one student, John Zimmer '06, co-creator of the ridesharing companies Zimride and Lyft.
Course expectations
Students are expected to bring enthusiasm and excitement for the topic to class.
Students will be assigned approximately seventy-five pages of reading per day, which they are expected to read prior to class.
Students are expected to be prepared to discuss the issues and implications of the assigned readings.
Students will be assigned a nightly writing assignment. All written assignments must be handed in on time, proofread, and checked for spelling prior to the due date.
All students are expected to contribute to a high-quality learning environment through respect for themselves, their fellow students, and the professor.
International students: Due to the volume and complexity of the reading material, we recommend this program for students who have earned a 103 or higher on the TOEFL exam and at least a 7 on the IELTS exam.
Course
You'll be enrolled in the three-credit course Green Cities: Creating the Living City (NTRES 2470).
This course meets Mondays through Fridays, 9:00 a.m.–12:45 p.m.
Maximum enrollment: 50
Note: You may combine this program with a three-week 2 program to create a six-week Dual Program.
Required textbooks
| | | |
| --- | --- | --- |
| Title | Author | Cost |
| Civilizing American Cities | Olmsted and Sutton | $TBD |
| Garden Cities of To-Morrow | Howard (MIT Press) | $TBD |
| The Great Financial Crisis: Causes and Consequences | Foster and Magdoff | $TBD |
| Green Cities Course Packet: Green Cities packet | | $TBD |
These titles will be available at The Cornell Store.
Special scheduling
Events
Tuesday, July 4: In observance of Independence Day, we will not have classes.
Monday, July 10: College Admissions Workshop, 2:30–3:45 p.m.
Saturday, July 15: Graduation ceremony, 11:00 a.m.–12:00 p.m.
Graduation
Students and their families are cordially invited to an informal graduation on Saturday, July 15 from 11:00 a.m. to 12:00 p.m. Students will each receive a Cornell University Summer College certificate and be able to take farewell photos with their friends and faculty. Note that attendance is not required, but is highly recommended and is a nice way to conclude the program. Dress is smart casual.
Checkout dates and times
Before making travel plans, review the checkout dates and times for your program. We strictly adhere to these deadlines.
Program director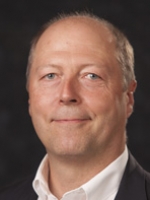 Dr. Robert F. Young
Robert F. Young works in the fields of urban and regional planning, sustainable economic development, green infrastructure, and urban ecology. He received his MRP from Cornell University's Department of City and Regional Planning as well as two BAs and his PhD from Cornell.
In addition to teaching at Cornell during the summer, Young is an assistant professor at the University of Texas at Austin, where his current research and teaching interests focus on economic and environmental policy and planning, specifically advancing the transition to sustainable urban regions and economies.
Young co-founded the University of Oregon's Sustainable Cities Initiative described by The New York Times and Fortune magazine respectively as "perhaps the most comprehensive effort by a U.S. university to infuse sustainability into its curricula and community outreach" and "addressing and catalyzing change across all issues that impinge upon sustainability." Read about a unique sustainability program Young set up while teaching at the University of Oregon.
As a practitioner in the public sector, Young served as the director of planning of the Philadelphia Recycling Office and was appointed by New Jersey Governor Christine Whitman as director of the New Jersey Commerce Department's Office of Sustainability.
He has also served as an advisor to Governors Ted Kulongoski and John Kitzhaber of Oregon on issues of sustainable economic development.
In the private sector Young founded two successful regional composting firms in New Jersey and California (described in The Wall Street Journal as "the future" of organic resources management) and co-founded the Sustainable Business Alliance, a coalition of firms interested in expanding the market for environmental technologies and design. His most recent academic publications include articles in the Journal of the American Planning Association, Landscape and Urban Planning; Journal of Environmental Planning and Management; Urban Ecosystems; Journal of Planning Education and Research; Urban Forestry and Urban Greening; and a chapter in the book Garden Cities to Green Cities published by Johns Hopkins University Press. In addition to his academic work, Young recently assumed responsibilities as the president of the Texas Urban Forestry Council.
For Full Details